Sell Us Your Vehicle
at Bill Utter Ford
Get the Most Value for Your Vehicle with the Team at Bill Utter Ford
Are you looking to sell your car, but you want to find a dealership that you can trust? Here at Bill Utter Ford, the best time to sell is right now! We're looking to buy vehicles, and we need yours to help fill out our pre-owned inventory. We want to make you an offer that gives you fair value for your vehicle, so you can find the right solution to meet your needs! Stop by today and get an estimate from our team!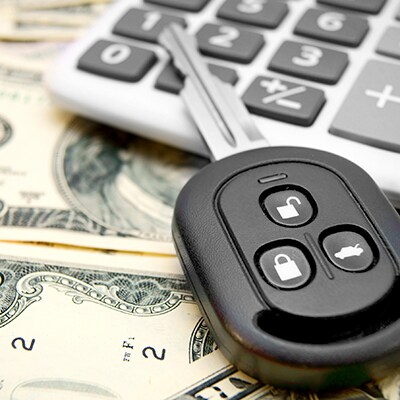 Why Sell to Bill Utter Ford?
There are a couple of ways that you can sell your vehicle. Some drivers might be interested in selling through a private route, where you determine the asking amount and deal with the particulars of the deal. That can be a great way to get what you want from your sale, but it doesn't always come without a fair share of headaches.
When you choose to sell on your own, you can set the asking price and determine the route you want to take to sell. However, you aren't always guaranteed a sale when someone inquires about your vehicle. They might try to haggle with you on the price to one that they determine, and they might decide that you didn't assess the condition of the vehicle properly. They can even back out at the last second, leaving you to go through the whole process again.
If you're looking to avoid these struggles, the team at Bill Utter Ford is happy to help! We'll provide an assessment of the vehicle and determine a value based on its background, condition, and more! Vehicles are currently worth more now than ever before, so selling now will get you more back to spend how you see fit. We're happy to help you find an option from our dealership, but you can also pocket the check and use it for whatever else might suit you!
We Buy Vehicles & We Need Yours! Let Us Make You An Offer! Swing by Bill Utter Ford and see what your vehicle is worth!